The Las Vegas Raiders are the favorite with +300 odds to be Cam Newton's destination for week one of the 2023 NFL Season.
Cam Newton did not record a snap in the 2022 NFL season.
LAS VEGAS – Cam Newton is looking to make his return to the NFL after throwing at Auburn's Pro Day. All 32 NFL teams and even scouts from the Canadian Football League were in attendance to watch Newton and other NFL prospects perform.
The Las Vegas Raiders are the favorite to sign Cam Newton, with +300 odds to be the destination for Cam Newton in the 2023 NFL season.
Cam Newton Next Team Odds
Raiders +300
Titans +325
Ravens +550
Chiefs +550
Lions +500
Packers +600
All bets on NFL sportsbooks are void if Cam Newton is not on a roster to start the 2023 NFL season.
The Las Vegas Raiders are the favorite based on head coach Josh McDaniels efforts to add former New England Patriots to the team. Cam Newton was the quarterback for the Patriots in 2020, where Josh McDaniels was the offensive coordinator.
The Raiders recently cut Derek Carr but signed former-Patriot Jimmy Garoppolo in free agency.
The three-year, $72.7 million dollar contract indicates that he's not a temporary option; however, the Raiders are in need of a backup quarterback. Former Raider Jared Stidham signed with the Denver Broncos during free agency.
Aside from simply not having a backup quarterback, the fragility of Jimmy Garoppolo means the Raiders need to sign a quarterback who has proven themselves in the NFL. Garoppolo has been injury prone his entire career, only playing a full season in one of his nine seasons in the NFL.
Cam Newton most recently played for the Carolina Panthers in 2021, but his 9 total touchdowns and 9 turnovers in eight games resulted in him going back to the bench once Sam Darnold returned from injury.
Cam Newton said in a video on Twitter that "I've seen a lot of people toying with the idea and it's official, I will be throwing at Auburn's pro-day. Ain't 32 mother******* better than me."
Cam's connection with Raiders' head coach Josh McDaniels gives his +300 odds to join the Las Vegas Raiders good value.
During Cam Newton's exit interview after being released by the Panthers in January of 2022. Newton stated that "I'm not coming back for no 5-12. I'll tell you that now. Winning makes everything better. So, to what degree I'm willing to do — whether being the starter or not — if it's about winning, I'm with it. And then if it's not, then I won't hitch my wagon to it."
The Las Vegas Raiders went 6-11 in 2022, which clearly doesn't satisfy Cam's desires to be atop the Super Bowl 58 odds board.
Cam Newton is willing to be a back-up quarterback, so long as his team is winning. This statement makes the Kansas City Chiefs odds at +550 to sign Cam Newton more favorable.
With the retirement of Chad Henne, the only backup quarterback currently on Kansas City's roster is Shane Buechele. Cam Newton presents a veteran presence and reliable back-up option if Patrick Mahomes were to get injured.
The Chiefs hold value at +550 to sign Cam Newton as their back-up quarterback for their 2023 NFL season.
Advertising Disclosure
BettingSuperBowl.com may receive a commission from any purchases you make through link on our site. This enables us to offer you the best free content and news about Super Bowl Betting.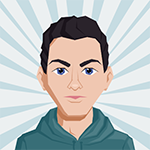 Zach is currently a student enrolled at Florida State University. He is majoring in Writing, Editing, and Media with a minor in Communication. He has a passion for sports writing and most enjoys writing about football and baseball both professional and collegiate. During his free time, you can find playing team sports, watching games, or playing DFS. Still searching for his first Fantasy Football Championship, he has been the runner-up four years in a row.