The Tampa Bay Buccaneers are currently the most bet on team to win Super Bowl 56 taking in 23% of bets.
The Denver Broncos +2000 Super Bowl odds have 7.28% of bets.
The Indianapolis Colts have the third most Super Bowl 56 bets at 7.27%.
TAMPA, Fla. - Now that the NFL Draft has come to an end and the NFL offseason has begun to simmer down, Super Bowl 56 odds have been updated with their current rosters and there are plenty of different teams that are seeing action.
There have been some surprises when it comes to the Super Bowl odds and the teams that have been seeing the most action. The Tampa Bay Buccaneers are leading the way with the most action, however, teams like the Indianapolis Colts and Denver Broncos follow right behind them.
Most bet teams by money bet to win this year's Super Bowl:

1. Bucs, 23%
2. Broncos, 7.28%
3. Colts 7.27%
4. Chiefs 7%
5. Bills, 4.86%
6. Rams, 4.85%
7. Bears, 4.82%
8. Browns, 4.65%
9. Packers, 4.4%
10. WFT, 3.26%

(Source: @FDSportsbook)

— Darren Rovell (@darrenrovell) May 13, 2021
Super Bowl 56 Odds To Win
Kansas City Chiefs +500
Tampa Bay Buccaneers +650
Buffalo Bills +1200
Los Angeles Rams +1200
San Francisco 49ers +1200
Baltimore Ravens +1500
Cleveland Browns +1500
Green Bay Packers +1500
Denver Broncos +2000
Indianapolis Colts +2200
New England Patriots +2400
Los Angeles Chargers +2800
New Orleans Saints +2800
Seattle Seahawks +2800
Super Bowl Betting On The Tampa Bay Buccaneers
It should be no secret as to why the Tampa Bay Buccaneers have had the most action come their way to win the Super Bowl. They currently have the second-shortest odds to win the Super Bowl and not to mention, they were also able to keep their entire starting group on both offense and defense.
One more fact that backs up why they are seeing the most bets are that bettors should have learned from Super Bowl 55 that betting against Tom Brady is never a good idea. That alone should explain why they have the most bets on them to win the Super Bowl.
Betting On The Denver Broncos And Indianapolis Colts To Win The Super Bowl
Sitting with the second most Super Bowl bets are the Denver Broncos who are raking in 7.28 of the bets.
At first glance, many might think that this is surprising, however, it makes total sense when looking at the different rumors that have been going around. More specifically, the Aaron Rodgers rumors and how the Broncos are among the favorites to land him on online sportsbooks.
Broncos went from 7/5 to 5/4 odds on landing Aaron Rodgers at the @DKSportsbook today. These are the best odds the Broncos have had to date. pic.twitter.com/sd30505rtn

— Andrew Mason (@MaseDenver) May 13, 2021
Many can compare this situation to that of the Buccaneers before they landed Tom Brady last season.
Before the Bucs landed Brady, their odds were sitting way down at +6600. Where things got tough for online sportsbooks though is those that were following the rumors and bet on the Bucs to win before Brady got there saw a huge payout.
That alone is leaving NFL sportsbooks cautious in setting the Denver Broncos lines.
As for the Indianapolis Colts, they are another team that is surprising to see on this list as they don't have the same reasoning behind them that the Broncos do.
Not to say that the Colts are not a well-rounded team as they finished with both a top ten offense and defense in 2020 but they did see a change under center as they added Carson Wentz in wake of Philip Rivers retiring which is a true experiment for them.
Baltimore Ravens And Seattle Seahawks Out Of The Fold
When looking at the teams who are gaining the most action, bettors might have noticed that both the Baltimore Ravens and Seattle Seahawks were left out of that list and bettors should be keeping an eye on that.
The Baltimore Ravens had a slow but strong regular season and seemed to turn things up once they got in the playoffs.
Many also criticized them for not having a strong enough receiving core in which they addressed by bringing in Sammy Watkins from the Kansas City Chiefs. Many are quick to forget that the Ravens offense is still one of the most explosive in the league and that they could help cash out bettors who take the risk on them.
Moving on to the Seattle Seahawks, it is surprising that they are not amongst the teams that are seeing the most action, however, it is somewhat understandable.
Their offense has shown that they are lethal when clicking on all cylinders and that they can match up with just about anyone in the league on that side of the ball.
The problem that they face is on defense being that they allowed the second-most passing yards per game. All in all, they have won a Super Bowl before under Russell Wilson and should not be overlooked just yet.
Advertising Disclosure
BettingSuperBowl.com may receive a commission from any purchases you make through link on our site. This enables us to offer you the best free content and news about Super Bowl Betting.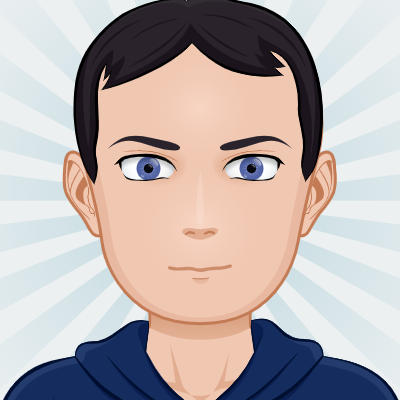 Samuel has been writing professionally for 4 years. He comes from a sports writing background where he enjoys writing mostly about basketball and football both professional and collegiate. He is a recent graduate of Florida State University where he majored in Editing, Writing and Media with a minor in Communications. During his free time, you can find him watching or playing sports as well as playing videogames and listening to music.