Ben Roethlisberger is currently in the midst of contract renegotiations with the Pittsburgh Steelers.
Roethlisberger has -1100 odds to return to the Steelers in 2021.
Other options include leaving for any other team, or not playing in the NFL.
PITTSBURGH – Ben Roethlisberger was a heavily inconsistent quarterback in the 2020 season. The Pittsburgh Steelers were a team that was carried by their defense, and Roethlisberger's offensive capabilities at his age are limited.
This situation is further exacerbated by his bloated contract, which leaves him in the middle of contract renegotiation talks with his team.
Online sportsbooks have odds on whether or not Big Ben will leave the Steelers, and bettors can take a look at those while taking a look at his 2020 performance.
Where Will Ben Roethlisberger Play For Game 1 Of The 2021 Regular Season?
Pittsburgh Steelers -1100
Any Other Team +650
Not On An NFL Team Roster Week 1 +550
Roethlisberger is heavily favored to play for the Steelers in 2021, with -1100 odds far outstripping the chances of any other options.
This is arguably a bad deal for the Steelers – Roethlisberger is set to count for more than $40 million against the salary cap.
In 2020, Roethlisberger put up 33 touchdowns and 10 interceptions but had an average yards/attempt of 6.3, the second-lowest number in his career.
The only year he had a lower yards/attempt ratio was 2019 – a season in which he only played two games.
Roethlisberger is clearly declining in terms of ability to get the ball down the field, and paying $41.25 million for a player like that is a great way to hamstring your team.
Given this situation, it's not a surprise that the Steelers are attempting to renegotiate Roethlisberger's contract for the 2021 season.
Steelers owner Art Rooney II released the following statement regarding Roethlisberger's future with the team:
"Ben Roethlisberger and I met yesterday morning and we had a productive meeting. We were able to discuss a lot of things that relate to where we are and where we want to go. Ben assured me that he is committed to coming back to help us win, and I told Ben that we would like to have him back to help us win a championship. We both understand that the next step is to work out Ben's contract situation."
This seems to indicate that both sides are willing to come to an agreement on restructuring Roethlisberger's contract so that it doesn't negatively impact the ability of the Steelers to build a team around him.
The Steelers seem set on trying to win a Super Bowl, which is certainly much harder to do if they can't renegotiate Big Ben's contract.
Intriguingly, the sportsbooks' odds seem to indicate that it's more likely that Roethlisberger simply does not play if a deal is not made than moves to another team.
The Steelers would not be helped by this situation – even if they cut Roethlisberger, he still occupies $22.25 million in dead cap, so their best bet is to keep him and try to restructure his contract so it doesn't hit this season as hard as it is currently.
Roethlisberger, of course, is incentivized to stay by his above-average salary – he's getting paid as the 14th best QB in the NFL, which he almost certainly is not at this point.
Given the optimism from the front office, the reportedly good meetings, and the incentives on both sides to get a deal done, it seems likely that Big Ben will be under center for the Steelers once again in 2021.
Advertising Disclosure
BettingSuperBowl.com may receive a commission from any purchases you make through link on our site. This enables us to offer you the best free content and news about Super Bowl Betting.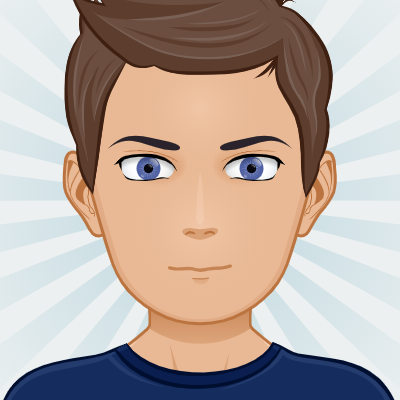 Michael has been writing about sports for over a decade and his focus on NFL betting action has followed suit. As a Baltimore Ravens fan, he has been heavily invested in the AFC North since the turn of the century. When he is not writing about football, you can find him on the beach, in a casino, or at a bowling alley.