Saquon Barkley has +400 odds to be on the Buffalo Bills in 2023-24.
There are +300 odds on Lamar Jackson joining the Atlanta Falcons.
Derek Carr is favored to join the New York Jets at -200 odds.
Daniel Jones has +300 odds to be on the Indianapolis Colts.
NEW YORK – The NFL free agency carousel is officially rolling with reports of big names either already free agents or expected to hit the market. With that though comes plenty of betting odds on where these players will end up.
Key names to watch in free agency that NFL betting sites already have odds for their future teams include Saquon Barkley, Lamar Jackson, Derek Carr, and Daniel Jones.
Barkley Out Of The Big Apple?
Saquon Barkley Next Team (If not Giants)
Chicago Bears +300
Buffalo Bills +400
Denver Broncos +500
Kansas City Chiefs +600
Baltimore Raves +700
It has been reported that the New York Giants might have seen the last of Saquon Barkley given the dispute over a contract extension. It has also been reported that there is no interest in the Giants using their franchise tag on Barkley either.
#Giants RB Saquon Barkley is now considered likely to hit free-agency

There is still a "gap" in negotiations between the team and Barkley, per @nypost

Giants arent likely to pay Saquon more than $12.5M a year and have "little interest" in placing the $10.1M franchise tag on him pic.twitter.com/W0QE5tMO5A

— Dov Kleiman (@NFL_DovKleiman) February 21, 2023

It makes sense as to why the Giants are hesitant given the 2022-23 season is the most games he's played since his rookie season. With that, several teams could be in the market for Barkley. The main one being the Chicago Bears who have the most cap space in the NFL ($97.7 million) and could give him all that he's asking for and then some. Their starting running back, David Montgomery, is about to hit free agency as well.
The Buffalo Bills or Denver Broncos could also sneak into the picture. The Bills have been in the market for a running back for several years as they haven't had a runner top 1,000 yards since 2017 and Barkley would fit right into their dynamic offense. While many are out on the Broncos, Sean Payton could be a huge selling point to Barkley being that he knows how to use his running backs very well. During his time with the Saints, Alvin Kamara topped 1,200 all-purpose yards in every season.
Ravens Opening Up To Trading Lamar
Lamar Jackson Next Team (If not Ravens)
Atlanta Falcons +300
New York Jets +350
Las Vegas Raiders +450
Tampa Bay Buccaneers +550
New England Patriots +750
Carolina Panthers +900
The relationship between Lamar Jackson and the Baltimore Ravens continues to head south with their massive differences on a contract extension. In recent reports, the Ravens have even gone as far as opening up to trading Jackson for an abundance of draft picks.
The Atlanta Falcons at the top of the odds board makes sense. They have the second most cap room so they can offer Jackson the contract he's looking for, loads of draft picks over the next three drafts, and young assets to offer. Atlanta could offer a package of Desmond Ridder and draft capital with ease to bring Jackson and wouldn't lose much as they don't have much to lose, to begin with.
Both the New York Jets and Carolina Panthers also have the draft capital to offer as well as upcoming cap space next season to make a move. The Jets are sitting on 11 picks in the 2023 draft and 9 in the 2024 draft. Carolina received tons of draft picks as well after trading Christian McCaffrey. The Tampa Bay Buccaneers are another team to not count out as they just lost Tom Brady and would surely be willing to risk it all to avoid a huge dump-off.
Carr To The Jets All But Done?
Derek Carr Next Team (If not Las Vegas Raiders)
New York Jets -200
Carolina Panthers +250
New Orleans Saints +300
Tampa Bay Buccaneers +900
The Jets are heavy favorites to land Carr after his departure from the Las Vegas Raiders. It's been told that both sides have mutual interest in one another after their meeting.
Derek Carr's visit with the Jets on Monday went 'really well' 👀🗽

"[The Jets] made it super personal too, they said 'We believe if you come to New York and win, you could be a first ballot Hall of Famer.'" — @diannaESPN pic.twitter.com/eyBpLR8HRB

— NFL on ESPN (@ESPNNFL) February 21, 2023

While many were high on the Saints due to his relationship with Dennis Allen from their time together in Vegas, before being released by the Raiders, Carr said he would not accept a trade to New Orleans. The Buccaneers could make a strike here as well if they were to miss on Lamar Jackson or any other QB that hits the market.
Daniel Jones Losing Fan Votes In New York
Daniel Jones Next Team (If not Giants)
Indianapolis Colts +300
Las Vegas Raiders +400
Carolina Panthers +450
New York Jets +500
While the Giants have made it clear that Daniel Jones is their top priority over Saquon Barkley, NYG fans are not happy and have turned things around in wanting Jones out. If the Giants do cave and listen to the fans and keep Barkley, Jones would almost certainly be on his way out.
Each of the Indianapolis Colts, Las Vegas Raiders, and Carolina Panthers are in need of a QB heading into next season. However, they each have top-10 picks in the draft and could look to assess their QB need there before heading to free agency.
Advertising Disclosure
BettingSuperBowl.com may receive a commission from any purchases you make through link on our site. This enables us to offer you the best free content and news about Super Bowl Betting.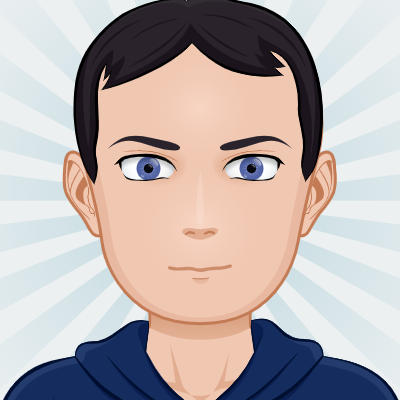 Samuel has been writing professionally for 4 years. He comes from a sports writing background where he enjoys writing mostly about basketball and football both professional and collegiate. He is a recent graduate of Florida State University where he majored in Editing, Writing and Media with a minor in Communications. During his free time, you can find him watching or playing sports as well as playing videogames and listening to music.