The Green Bay Packers have -2000 short odds to be the team Aaron Rodgers will be on during game one of the 2021 season.
Players are also placing action on the +800 odds for the San Francisco 49ers.
Rodgers has been unhappy with the Packers during the offseason.
GREEN BAY, Wis. – Aaron Rodgers has been a hot topic this NFL offseason as it is currently unclear where he will be playing starting the 2021 season.
Due to this lack of certainty, sportsbooks have made a betting line surrounding Rodgers's potential destination, with sports betting fans placing action on where Rodgers will be Week 1 of the 2021 season.
Short odds at online sportsbooks show that sports betting fans are betting on the Green Bay Packers to remain Rodgers's home, but internal turmoil may lead to some lucky longshot betting fans cashing in big.
Rodgers Vs. Packers
Rodgers is currently on a four-year $134,000,000 contract with the Packers, which will have him with the team until the 2023 season unless they trade him. This explains why betting fans are leaning so heavily towards Rodgers staying in Green Bay.
Where Will Aaron Rodgers Play For Game 1 Of The 2021 Regular Season?
Green Bay Packers-2000
San Francisco 49ers +800
New England Patriots +950
New Orleans Saints +1000
Las Vegas Raiders +1200
Denver Broncos +1200
The Packers have made some interesting moves since Rodgers signed the contract, namely spending their 2020 draft pick on QB Jordan Love instead of using it to build up the offensive line that caused Rodgers to struggle during the 2019 season.
Despite this, however, Rodgers went on to have a career season accumulating in him winning his third NFL MVP for the 2020 season.
Rodgers also developed strong chemistry with WR Davante Adams during the season, giving him the tandem that he has been missing throughout his career.
With an MVP season under his belt, a recent trip to the NFC Championship Game, and three more seasons on his contract, Rodgers should be locked in for the future as a Green Bay Packer. So why the speculation of Rodgers leaving?
Well, despite making it to the NFC Championship Game, the Packers suffered a blowout loss to the Tom Brady led Tampa Bay Buccaneers, despite coming into the game heavily favored.
After the said game, Rodgers expressed his issues with the team and spoke on unknowns headed into the off-season.
"There's a lot of unknowns going into this offseason now."

Aaron Rodgers postgame: pic.twitter.com/VBGvBsYSCg

— ESPN (@espn) January 25, 2021
These comments led to immediate speculation that Rodgers wanted out of Green Bay, the team he has played for since he was drafted due to their lack of ability to build him a Super Bowl contending team.
In addition, the Green Bay Packers have restructured and extended the contracts of six Green Bay players in order to create salary-cap space and to open room to sign free agents in RB Aaron Jones and CB Kevin King. One player whose contract was not extended, however, is Aaron Rodgers.
Mark Murphy, the team owner, refused to answer questions regarding why Rodgers's contract was not extended, leading to even more speculation coming from media and fans.
"I can't really get into specific players," said Murphy. "We've been able to create room with others."
With the doubt surrounding the team's plans for Rodgers in the future, and Rodgers being vocal about his issues with the team, placing longshot odds on another organization may not be a bad bet.
The San Francisco 49ers, who have the second shortest odds to claim Rodgers at +900 are currently in the market for a QB to replace Jimmy Garoppolo.
The Niners have even traded for the number three pick in the upcoming NFL Draft and are expected to spend said pick on Ohio State QB Justin Fields or the top remaining QB at that time.
If the Packers were interested in trading Rodgers, they could gain both Garoppolo and the number three pick in the process, making this longshot wager a potentially good bet.
Advertising Disclosure
BettingSuperBowl.com may receive a commission from any purchases you make through link on our site. This enables us to offer you the best free content and news about Super Bowl Betting.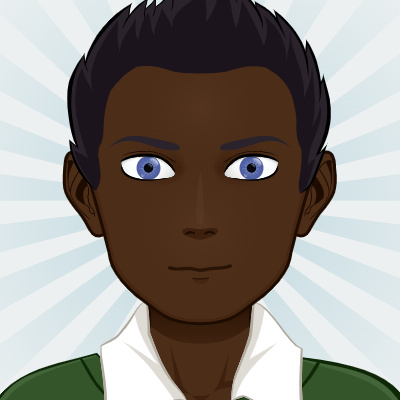 Growing up a major football and basketball fanatic, Giovanni Shorter has spent his early years obsessed with stats and numbers about his favorite sports teams. Coming from a narrative writing background, Shorter always tries to tie his love of sports information with his desire for storytelling to not only inform, but entertain readers. When he is not keeping fans up to date on the best Super Bowl odds, he is watching his favorite sports, playing videogames, or writing and recording music.