Following the Chicago Bears signing of quarterback Andy Dalton Tuesday, their odds to win the Super Bowl increased from +4000 to +5000 across major sportsbooks.
CHICAGO – The life of a Chicago Bears fan is one of perpetual desire. The desire for triumph, the desire for a stable franchise, the desire to reclaim the glory of the 1980s, just to name a few.
One of the biggest requests on the mind of devoted Chicagoans is that of a solid quarterback.
After all, the Bears have had frankly some of the worst talent in the NFL behind center over the last two decades.
Names like Jim Miller, Kyle Orton, Rex Grossman, Jay Cutler, and most recently, Mitch Trubisky haunt the minds of those that support the no-longer-aptly-named Monsters of the Midway.
Bears fans saw a glimmer of hope this offseason as many of the top quarterbacks in the NFL became surrounded by trade and free agency rumors.
The hope for general manager Ryan Pace to finally deliver Matt Nagy a franchise quarterback was building. The rumor mill for big fish like Russell Wilson and Deshaun Watson was growing to a fever pitch, with that ever-present desire of a staving fanbase possibly being fulfilled.
Instead, the Bears announced Tuesday that they would be signing former Cincinnati Bengals and Dallas Cowboys quarterback Andy Dalton on a one-year $10 million deal.
Former Cowboys' QB Andy Dalton is signing a one-year, $10 million deal, with the chance to earn another $3 million in incentives, with the Chicago Bears, per sources.

— Adam Schefter (@AdamSchefter) March 16, 2021
This move instantly led to harsh backlash on social media, as well as price adjustments by the online Super Bowl sportsbooks.
Before Tuesday's deal, the Bears were listed at +4000 odds to win the Super Bowl, or 40/1 odds. Following the news, the Bears dropped to +5000 on most Super Bowl sportsbooks, or 50/1 odds.
Odds To Win Super Bowl 56
Kansas City Chiefs +550
Green Bay Packers +900
Tampa Bay Buccaneers +1000
Baltimore Ravens +1200
Buffalo Bills +1200
Los Angeles Rams +1200
San Francisco 49ers +1400
New Orleans Saints +1800
Indianapolis Colts +2000
Seattle Seahawks +2200
Dallas Cowboys +2500
Cleveland Browns +2500
Miami Dolphins +2500
Tennessee Titans +2500
Los Angeles Chargers +3000
New England Patriots +3000
Pittsburgh Steelers +3000
Arizona Cardinals +4000
Minnesota Vikings +4000
Carolina Panthers +5000
Chicago Bears +5000
Las Vegas Raiders +5000
Philadelphia Eagles +5000
Instead of being listed next to more capable teams like the Arizona Cardinals or Minnesota Vikings, the Bears are now given the same2021 Super Bowl odds as the Carolina Panthers and Philadelphia Eagles.
Ryan Pace cannot be a man comfortable in his office currently.
After moving up to draft Trubisky with the second overall pick in the 2017 Draft (ahead of Patrick Mahomes and Deshaun Watson), Pace has now elected to not trade for an established quarterback and sign Dalton.
In 10 years in the league, Dalton has started 142 games and thrown for just 218 touchdowns to 126 interceptions. He owns a career QB rating of 87.5.
While there are certainly worse options out there, Bears betting fans will likely continue to harbor that desire for the foreseeable future.
Advertising Disclosure
BettingSuperBowl.com may receive a commission from any purchases you make through link on our site. This enables us to offer you the best free content and news about Super Bowl Betting.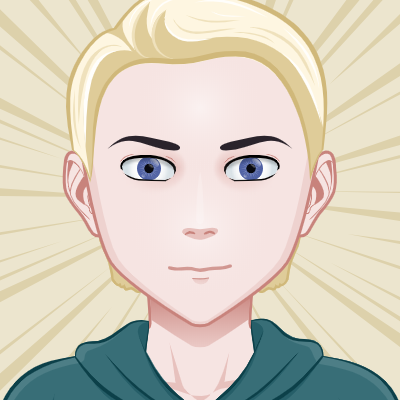 New to the BettingSuperBowl team, Jimmy Reinman enjoys finding the unique trends that decide major swings. With a journalistic background and knack for spotting young talent, expect Jimmy to be ahead of the curve on the next big NFL developments.