Dallas Goedert features -143 odds to go over 4.5 receptions.
A parlay of Goedert to get 80+ receiving yards and PHI to win is +425.
The coaching staff sees Goedert as a versatile and talented cog in the Eagles' offense.
GLENDALE, Ariz. – Recent news out of the Eagles organization forecasts big things for tight end Dallas Goedert, who has been given several props that he can help bettors take advantage of.
NFL sportsbooks seem to agree with the Eagles coaches, as they have him at -143 odds for over 4.5 receptions. Parlays involving the combination of 80+ receiving yards with Eagles money line is set at a a massive +425.
Goedert is a Versatile YAC and Downfield Option
The Eagles staff discussing Dallas Goedert news and his athletic ability, his prop of 4.5 receptions appears that much better to go over.
The Eagles staff believe heavily in Goedert as an underneath weapon capable of generating yards after the catch, a big body that can make contested catches over the middle, and a fast player that can stretch linebackers and safeties vertically.
"You don't have to throw him the ball down the field 30 yards. You could throw it to him at the line of scrimmage, 5 yards, 15 yards, and he's going to be able to make a big play," said Nick Sirianni.
The stats support this too, Goedert has 420 YAC yards out of his 702 total, a staggering 60%. Throughout the year, he has also consistently caught five or more passes in eight out of 12 games while playing with Jalen Hurts.
Against a relatively mediocre Kansas City defense, Goedert should see heavy usage to keep drives alive through converting first downs and getting underneath catches that show off his run after the catch skills.
"Obviously, we throw him screens, we throw him verticals, we throw him intermediate routes. We do a lot with him because he's a special player," said Shane Steichen.
This bodes great for bettors who can utilize his -143 odds to go over 4.5 receptions as a nice parlay leg or as a straight bet.
Parlay Odds Present Huge Profit for a Big Goedert Game
With Super Bowl betting sites featuring a parlay of Dallas Goedert 80+ receiving yards and PHI to win with +425 odds, bettors will look to the aforementioned skills that the Eagles staff touted to hit big.
On the year, Goedert has three games of 80 or more receiving yards, with the Eagles winning all three. The Chiefs' defense has only allowed one tight end to put up 80+ yards on them throughout the year, being George Kittle. However, this may not say much since the vast majority of tight ends don't possess the talent or role that Kittle and Goedert do.
Building off of that verticality, Goedert could find some solid intermediate-to-deep running room against the average Chiefs pass defense that has allowed 221 passing yards per game. Big plays are also something we have seen quite frequently from Goedert, as he has eight games out of 14 total with a 20+ yard reception.
Given a big play or two combined with his efficacy as a short and intermediate option could create the perfect storm for Goedert to reach 80+ receiving yards. Combine this with the favorited Eagles money line and +425 odds are something any bettor should keep in mind heading into Super Bowl Sunday.
Advertising Disclosure
BettingSuperBowl.com may receive a commission from any purchases you make through link on our site. This enables us to offer you the best free content and news about Super Bowl Betting.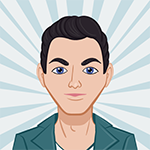 Jeremias is a lifelong Jaguars fan that began following football closely in 2013. He is a current Florida State University student with a double major in Media/Communication Studies and Editing, Writing, and Media. In his free time, you can find him writing, researching, betting, and watching all things NFL, NBA, and NHL related.