Odds for quarterback Wonderlic scores have been released.
The NFL Combine ends on March 2nd.
Wonderlic scores do not prove what kind of player someone is as shown by past tests.
INDIANAPOLIS, Ind. — With the NFL Draft Combine coming to an end on March 2nd, the odds for the Wonderlic scores have been released. There are four possible prop bets for the Wonderlic test.
There is a bet for the Over/Under of the highest and lowest scores, highest quarterback scores and Joe Burrows score. Those who bet on the NFL should keep in mind that the Wonderlic score could play a role in how high a player is drafted but does not prove what kind of player they are.
Over/Under
The Wonderlic test is really used to test the decision making of players. It tests their math skills and vocabulary and the reasoning behind it.
The Over/Under for the highest score during the NFL Combine is set at 41.5 and is favored with odds at -120 while the Under has odds at +100. The lowest score Over/Under is 10.5 with the odds even at -120. Some might think that scoring below 10.5 is uncommon and hard to do, but it is a very realistic outcome.
Morris Claiborne and Darren Davis tied for the two lowest scores in history with four. Now although some might have a low score, it does not mean they will have a bad career. Granted Darren Davis did not make an NFL roster but Claiborne is coming off a Super Bowl win with the Kansas City Chiefs.
Frank Gore is another name that scored low (6) and ended up having a great career with the 3rd most rushing yards in NFL history over his 15-year career. Pat McInally on the other hand, is the only player to score a perfect 50. The punter was a great all-around player from Harvard that would play receiver and quarterback as well.
There are 31 players that have scored a 10 or lower on the Wonderlic test, of the 31, eight of them have gone on to have remarkable careers.
It goes to show that some players have the instinct to be great but just aren't good exam takers.
Darrelle Revis (10)
Chris Johnson (10)
AJ Green (10)
Sebastian Janikowski (9)
Carlos Hyde (9)
Reuben Foster (9)
Bobby Wagner (8)
Frank Gore (6)
Quarterback Wonderlic Odds
At the quarterback position, the Wonderlic score is very important. It is important because it shows the decision-making capability that the quarterback has. Of the eight quarterbacks on the odds list, Justin Herbert from Oregon has the highest odds at +150.
Herbert is a great player who is coming off of a stellar senior year having led the nation in passing yards with 3,471 yards and 32 touchdowns. Herbert also proved his academic ability as he was awarded the William V. Campbell award for overachieving in the classroom, with community service and on-field performance.
Jake Fromm of Georgia is next in the odds list as +250. Not many people know this but Fromm graduated high school with a 4.0 GPA in advanced placement courses. He was a finance major during his three years in Athens and was selected to the First-Team Academic All-District honors in 2019.
Quarterback With highest Wonderlic Score:
Justin Herbert +150
Jake Fromm +250
Jalen Hurts +400
Joe Burrow +500
Tua Tagovailoa +600
Jacob Eason +800
Jordan Love +800
Kelly Bryant +1000
Jalen Hurts and Joe Burrow are third and fourth on the list as both of them are graduate transfer students. Burrow graduated from Ohio State in three years before transferring to LSU.
Burrow actually has his own prop bet for the Wonderlic score with his Over/Under being 28.5 with the Over being favored at -140 with the Under at +100.
Average Scores By Position
The three highest averages by position are anyone on the Offensive Line, the Tight End position and the Quarterback position.
QB 25.9
RB 17.5
WR 19.7
TE 26.7
OL 26.8
DE 22.3
DT 22.4
LB 23.6
DB 18.9
AVG 24.1
Many might think "why the offensive line?" but it makes sense. The offensive line has to know the different defensive schemes and when to block and when to expect a blitz to come. Tight ends as well, they need to expect the blitz and know when to block as well as run out as an eligible receiver.
Quarterbacks make sense since they have to be able to read both the offense and defense fluently or else, they'll collapse.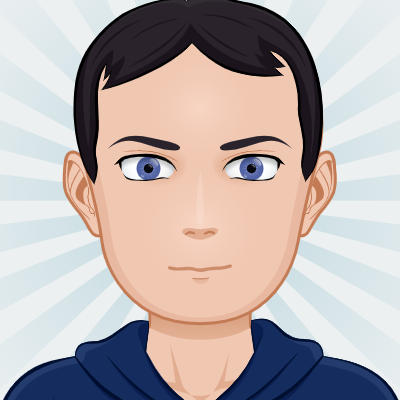 Samuel has been writing professionally for 4 years. He comes from a sports writing background where he enjoys writing mostly about basketball and football both professional and collegiate. He is a recent graduate of Florida State University where he majored in Editing, Writing and Media with a minor in Communications. During his free time, you can find him watching or playing sports as well as playing videogames and listening to music.