2K will produce non-simulation football video games across multiple platforms.
The last time an NFL/2K game was released was in 2004 with NFL 2K5.
The first game will be released in 2021.
NEW YORK – The EA Sports Madden NFL series monopoly over the NFL's video game marketplace could be over. The NFL has inked a multi-year deal with the video game publisher 2K Sports with the first non-simulation games set to be released in 2021.
The NFL & 2K are reuniting after over 15 years without any sort of partnership and 2K hasn't released a football game since 2004.
However, the partnership between 2K and NFL won't have too much of an impact on EA Sports at first, but the video game company has competition in the NFL realm for the first time in more than a decade.
"EA Sports is the exclusive publisher of NFL simulation games, and our partnership with the NFL and NFLPA remains unchanged. Our agreements have always allowed for non-exclusive development of non-simulation games on various platforms. Our commitment to NFL fans, which spans almost 30 years, has never been stronger, and we're having our biggest year yet. Madden NFL 20 is the most successful game ever in the franchise, and new modes like Superstar KO and our Madden NFL esports broadcasts are growing the fan base. We'll be building on that momentum with more new and different experiences, on more platforms and with new ways to play, in the years to come," read EA's statement on Tuesday in regards to their partnership with the NFL.
EA Sports has had a firm grip on the NFL's simulation games but the recent partnership could be the writing on the wall for an open NFL video game market.
2K has been a pain in EA Sports side before as the success of the NBA 2K franchise pushed EA Sports NBA Live game out of the market and forced EA to stop making the game even after an attempted reboot.
2K Sports expanding its gaming catalog shouldn't come as a surprise and 2K is expected to launch its streaming service for its game in the future.
"The NFL is one of the most successful sports brands in the world, known for creating incredible entertainment for fans," said David Ismailer, President of 2K. "We're thrilled to be back in business with the NFL in a partnership that will span multiple video games centered on fun, approachable and social experiences. It's exciting to bring together 2K's expertise in creating award-winning sports games with the NFL's renowned status as a world-class entertainment and sports organization."
2K and the NFL's partnership could mean another professional esports league much like NBA 2K's esports league backed by the NBA. Madden does have an esports league too but since 2K will be developing non-simulation football games it allows another esports league to be created.
It's an exciting time for 2K and our fans," said Ismailer. "We're growing our sports offerings and building on our core games with new IP, as well as continued support of award-winning franchises, all with the goal of giving our fans more amazing games and entertainment for years to come."
We'll have to wait and see what kind of games and concepts 2K will come up with using NFL players. The games won't likely overtake Madden, but this could open the door for 2K to eventually step into releasing a simulation football game much like the beloved game NFL 2K5 in the future.
Super Bowl betting sites may even offer odds for these games similar to what they do for other esports leagues. But, only time will tell.
Advertising Disclosure
BettingSuperBowl.com may receive a commission from any purchases you make through link on our site. This enables us to offer you the best free content and news about Super Bowl Betting.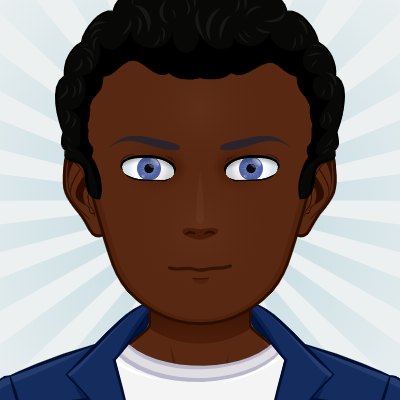 Robert has been writing for BettingSuperBowl since 2019. When he isn't dreaming of a Cowboys Super Bowl victory, he can be found wherever sports are being watched.