Kansas City quarterback Patrick Mahomes maintains the best odds to win the award at (+550).
Kyler Murray and Tom Brady leap into the top five of the 2021 NFL MVP odds tracker heading into Week 3.
NEW YORK – As the 2021-2022 NFL season heads into Week 3, certain players are beginning to separate themselves from the pack, increasing their chances of winning the NFL's Most Valuable Player award. As a result, several players have seen notable increases in their 2021 NFL MVP betting odds.
Patrick Mahomes, QB — Kansas City Chiefs (+550, opened at +500)
Despite stumbling in their Week 2 matchup against the Baltimore Ravens, Kansas City Chiefs quarterback Patrick Mahomes continues to have the best odds to win the 2021 MVP award at (+550) after opening at (+500).
In his career, Mahomes has tallied 14,832 yards passing with 120 touchdowns and 25 interceptions. He won 2018's NFL MVP award in his first season as Kansas City's starting quarterback.
Through two games in 2021, Mahomes has maintained a 76.1% completion rate, nearly 10 percentage points higher than his career completion rate of 66.4%. He has thrown six touchdowns compared to just one interception. This efficiency has allowed him to surpass his total passing yardage prop set by online sportsbooks in both of the first two weeks.
Kyler Murray, QB — Arizona Cardinals (+650, opened at +1800)
Arizona Cardinals quarterback Kyler Murray's odds to win the 2021 NFL MVP award have shot to the second-best of any player in the league (+650) after an impressive start to the season. His odds opened at (+1800), making his leap to (+650) the largest out of any of the players with the top five best odds to win the award.
Murray has fired seven touchdowns and three interceptions through two games so far in 2021. He has also maintained a completion percentage of 73.5%, 7.2% higher than his career completion percentage of 66.3%.
Murray racked up 400 yards through the air in Week 2, easily surpassing his passing yardage prop of 276.5 yards while completing 29 of his 36 passes for a ridiculous 80.56% completion rate.
He has also averaged 5.1 yards per carry on the ground in the first two games. Despite this efficiency, Murray has yet to surpass any of his total rushing yardage props in 2021, indicating a decrease in rushing volume compared to prior seasons.
Tom Brady, QB — Tampa Bay Buccaneers (+650, opened at +1600)
Three-time NFL MVP Tom Brady's (+650) odds to win the 2021 NFL MVP award are currently tied with Kyler Murray for the second-best in the league after opening at (+1600).
Brady has seen his odds improve as a result of a strong start to the season, with Brady throwing 9 touchdowns compared to 2 interceptions during Tampa Bay's 2-0 start. His 65.1% completion rate thus far is slightly above his 64% career completion percentage, and he has totaled 655 passing yards in the first two games.
Brady's nine touchdown passes have allowed him to easily exceed his total passing touchdowns prop in both Week 1 and Week 2, throwing 4 touchdowns in Week 1 and 5 touchdowns in Week 2 (his passing touchdown O/U was set at 2.5 both weeks).
At 44 years old, Brady would become the oldest player to win the NFL MVP award – breaking his own record of 40 years old, set when he won the 2017 NFL MVP.
Matthew Stafford, QB — Los Angeles Rams (+1200, opened at +1500)
Los Angeles Rams quarterback Matthew Stafford has seen his odds to win the 2021 NFL MVP award improve to (+1200) with NFL sportsbooks – tied for the fourth-best in the league – after opening at (+1500).
This comes after two solid early-season showings by Stafford during his first two games in a Rams uniform after spending 11 years in Detroit. In those two games, Stafford has tallied five touchdowns compared to one interception, throwing for a total of 599 yards thus far.
In Week 1, Stafford surpassed his total passing yards prop of 284.5 yards with 321 yards on the day; however, he failed to meet his passing yards prop in Week 2, falling just 2.5 yards short of his 280.5 yards O/U.
Russell Wilson, QB — Seattle Seahawks (+1200, opened at +1300)
Seattle Seahawks quarterback Russell Wilson has seen his odds to win the MVP improve slightly through the first two weeks of the 2021 NFL season, improving to (+1200) after opening at (+1300).
Wilson has played very well in the first two games, tossing six touchdowns and no interceptions. He has also maintained a 74.1% completion percentage, almost 10 percentage points better than his career completion percentage of 65.2%.
One reason that Wilson's MVP odds have not made a big jump compared to some of the other members of the top five is a marked decrease in rushing efficiency. Through the first two games of 2021, Wilson has averaged 3.1 yards per carry – way down from his career average of 5.6 yards per carry. As a result, Wilson has yet to surpass his total rushing yards on the O/U in 2021, coming up shy of his 23.5 mark in both Week 1 and Week 2 (rushed for 9 yards in Week 1 and 16 yards in Week 2).
Advertising Disclosure
BettingSuperBowl.com may receive a commission from any purchases you make through link on our site. This enables us to offer you the best free content and news about Super Bowl Betting.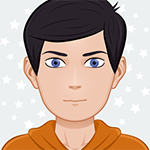 Jerad began his interest in sports betting after finishing his athletic career in college. As the closest thing to playing, he quickly developed a passion for the industry. When he is not writing about sports, you can find him coaching high school baseball, reading political theory, or playing his guitar.