Betting On Super Bowl LVIII With Apple Pay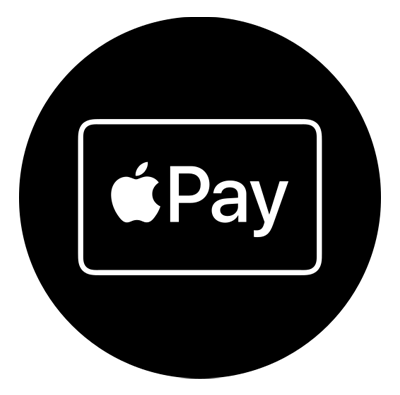 When using Apple Pay Super Bowl betting sites, there is no shortage of prop bets, future wagers, and game lines to bet on. This P2P service can be used to instantly fund a sportsbook account within 15 minutes. Whether trying to place wagers on the winner of Super Bowl 58 the day of the event or wanting to place future wagers on a team with long preseason odds, Apple Pay can be used by any iPhone user to place Super Bowl bets in all 50 states. This payment method is secure, efficient, and stress-free for all of your Super Bowl 58 betting needs.
How To Make Apple Pay Deposits
When betting on the Super Bowl with an online sportsbook like Bovada, MatchPay can be used to fund your accounts. MatchPay is a service that regulates P2P transactions and allows users to send each other money for their accounts credits. On Bovada's Super Bowl 58 sportsbook deposit methods page, there is an option labeled "MatchPay" with a "Join Now" button for signing up.
Through this process, a player wanting to fund their Bovada account with $500 would find another player that wants to withdraw $500 from their Bovada account. If these two players agree, the person wanting to fund their account would use Apple Pay to personally pay the other player the $500. Once this transaction has been processed, Bovada will then transfer the funds from the two accounts.
Withdrawing Super Bowl Winnings
Using MatchPay to withdraw through Apple Pay is just as simple as making a deposit when using Bovada. Players will scan through the MatchPay service until they find somebody who is wanting to deposit the amount of money that another player wants to withdraw. The Apple Pay bettor wanting to cash out will have another player send them money through Apple Pay in exchange for their Bovada credit. The online sportsbook will then transfer the funds from the account cashing out, to the account wanting to deposit.
Apple Pay Deposit And Withdrawals At Bovada Info
This deposit option has a $20 deposit minimum.
For requesting payouts, MatchPay has a $1,000 limit for Apple Pay withdrawals.
Once the player transfer of funds has been completed, Bovada has a 15-minute processing time.
There are absolutely no fees when depositing or withdrawing through Apple Pay.
Available Bonuses For Apple Pay Deposits
Bovada is one of the industry's most popular online sportsbooks and is currently the only Super Bowl sportsbook that offers Apple Pay deposits bonuses through MatchPay. Some state-regulated sportsbooks offer Apple Pay deposits have bonuses that vary. However, Bovada's first-time Super Bowl 58 sportsbook deposit bonus has great value for Super Bowl 58 wagers and is consistently dependable for all first-time sportsbook players.
Bovada's Welcome Bonus Info
50% deposit match
$250 maximum bonus
30-minute window for placing a wager after redemption
5x sports betting rollover
Other Available Payments Through MatchPay
When depositing into an online sportsbook like Bovada that constantly updates its Super Bowl future odds after game-changing trades signings or injuries, Apple Pay is not the only deposit option available. For bettors who do not have an iPhone, or prefer different P2P services, Bovada's MatchPay offers the payment services below:
Cash App
Zelle
Venmo
PayPal
Chime
Using Apple Pay To Bet At State-Regulated Books
For players in states with regulated betting, there is a handful of Super Bowl sportsbooks that accept Apple Pay deposits. However, not all of these books offer direct withdrawal through Apple Bay, unlike Bovada which is an accepted sportsbook in 45 US states.
Barstool Sportsbook (Available In 12 States)
FanDuel (Available In 17 States)
DraftKings (Available In 17 States)
Bet365 (In New Jersey Only)
Is Betting On The Super Bowl With Apple Pay Safe?
Whether using Apple Pay to deposit with an internationally licensed sportsbook or a sportsbook that is regulated by the state, Apple Pay is a safe deposit and withdrawal option. However, when using the MatchPay service at Bovada, the sportsbook cannot regulate the transaction between players. Once a player sends money for another bettor's Bovada credits, Bovada will move the funds. If there are any issues with the Apple Pay transfer between the two players, Bovada does not have any control over the situation.