Patrick Mahomes has -300 regular season MVP odds and the Chiefs have +525 Super Bowl 57 odds.
BetOnline has a special parlay with +700 odds for both Mahomes to win MVP and Super Bowl.
Patrick Mahomes leads the NFL in total passing yards and total passing touchdowns.
KANSAS CITY, Mo. – Entering week 16 of the 2022-23 NFL season, Patrick Mahomes has +700 odds to win both the regular season MVP and the Super Bowl to end the season. Both of these have not been accomplished by a player in the same season since Kurt Warner in 1999.
Mahomes has accomplished both in his career, winning the 2018-19 regular season MVP and the 2019-2020 Super Bowl but is yet to do both during the same season.
With the Chiefs playing in the past four AFC Championship games, Kansas City is always a contender. KC has gone 2-2 with Mahomes in the AFC Title game, while he could become only the seventh player in NFL history to win both MVP and the Super Bowl during the same season in 2023.
This special prop bet for Mahomes can be found at BetOnline under future/prop parlays specials.
Value in Adding MVP Odds to Super Bowl Wagers for the Chiefs
With -300 regular season MVP odds, Mahomes is close to a lock to win the award. The risk for this bet is in the Chiefs winning the Super Bowl through a tough AFC. Super Bowl sportsbooks have favored the Bills for the majority of the season, and the Chiefs currently have +525 odds as the third favorite.
This special prop bet holds value for players that are wagering on the Chiefs to win the Super Bowl because adding Mahomes' MVP odds adds much more reward. Betting the Chiefs to win the Super Bowl alone would profit $525 off of a $100 wager.
Betting $100 on the parlay would profit $700. As the outright favorite, a $100 bet on Mahomes' MVP odds alone would only profit $33.5.
Will Patrick Mahomes Win 2022-23 Regular Season MVP?
Entering week 16, Mahomes leads the NFL in passing yards by QB, with a total of 4,496 yards. Justin Herbert currently has the second most yards but is still 480 passing yards away from Mahomes.
With 35 total passing TDs, Mahomes also leads the entire NFL with a four-touchdown lead. Josh Allen and Mahomes are currently tied with 11 interceptions, giving Patrick the edge overall.
Jalen Hurts missing week 16 and potentially more of his regular seasons derails his MVP chances, as they have dropped from -150 entering week 15 to +375 entering week 16.
Week 16 MVP Odds
Patrick Mahomes -300
Jalen Hurts +375
Josh Allen +750
Joe Burrow +800
Geno Smith +10000
Can Patrick Mahomes win both the regular season MVP and the Super Bowl in 2023?
Advertising Disclosure
BettingSuperBowl.com may receive a commission from any purchases you make through link on our site. This enables us to offer you the best free content and news about Super Bowl Betting.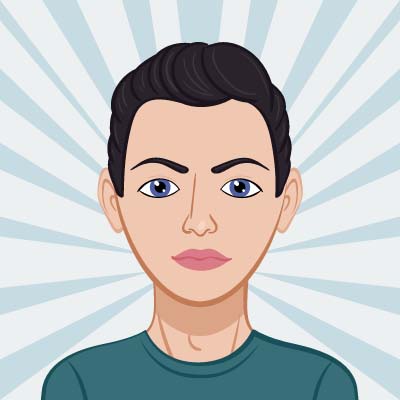 Ben has been an avid sports fan his whole life and mostly follows football and basketball, both professional and collegiate. He is finishing his Editing, Writing, and Media Degree at Florida State University, with a minor in Business. Diving into the world of sports betting, he is ecstatic to work in an area that has combined his two passions of sports and writing.