Patrick Mahomes is second in Super Bowl MVP odds at +130.
Mahomes pass attempts line of 39.5 is -114 to go over.
Philadelphia's defensive stats bode well for Mahomes pass attempts.
GLENDALE Ariz. – Regular season MVP shoe-in Patrick Mahomes (-1600) will lead the underdog Kansas City Chiefs against the Philadelphia Eagles in Super Bowl LVII. Mahomes also comes in as the most favorited Chiefs player to win Super Bowl MVP at +130 odds.
Already playing in his third Super Bowl after just his sixth season, Mahomes is easily on pace to become an all-time great. Super Bowl sportsbooks have taken notice and have published several player props for Mahomes, such as his pass attempts, yards, completions etc. as well as his odds for him to take home Super Bowl MVP.
Analyzing Mahomes' Past Playoff and Super Bowl Games
With two other Super Bowls under his belt, bettors should have at least a decent idea of how the Chiefs will approach their offensive game plan. To no surprise, it will be primarily through the air behind prospective MVP Patrick Mahomes.
In his two Super Bowl games, Mahomes posted averages of: 26 completions, 45.5 attempts, 278 yards, one touchdown and two interceptions. Many of his numbers were particularly hampered by playing against the Buccaneers suffocating defense in 2021.
One thing that bettors can take away from this though is that win or lose, Mahomes will dominate pass attempts and will have the ball in his hands for the vast majority of the game. Throughout his playoff career, Mahomes has thrown 40+ times in five out of 12 games with three other games of 38+ attempts, discounting the Jaguars game where he missed a portion of the game due to injury.
At -114 odds to go over a prop of 39.5 pass attempts, his Super Bowl track record certainly bodes well. This is especially true because of the Eagles defensive stats, which may allow Mahomes to pad his attempt numbers.
Super Bowl betting sites also have Mahomes at +130 to win Super Bowl MVP. Unlike the Eagles, the Chiefs defense lacks much of the firepower that could lead to a defensive MVP.
If the Chiefs do win, it should be the through the efforts of Mahomes and his elite passing prowess, making this prop essentially a Chiefs money line (+105) with slightly better odds. This of course is not guaranteed, but is by far the most likely outcome for the Chiefs as they are not built to succeed without Mahomes leading the way.
How Does the Eagles Defense Stack Up?
The Eagles' defense has been daunting all year, being one of the best units in the NFL. A couple notable stats about the unit can help bettors have confidence in Mahomes and his pass attempts prop of over 39.5 (-114).
One such stat is sack percentage, where the Eagles lead the league by far with a massive 11.49%, over three percentage points more than second place. Under pressure Mahomes will be more likely to throw the ball away or complete shorter checkdowns, allowing him more time to throw more passes.
Philadelphia's 11th lowest completion percentage allowed may also help against Mahomes, as he threw for 43 passes against the top-ranked Bengals just last week. The lower his completion percentage is, the more opportunity that will be available for Mahomes to continually drop back.
With a strong Eagles defense that can force Mahomes to pad his pass attempts through consistent pressure and creating incompletions, bettors can have confidence that 40 or more pass attempts for the MVP favorite is a likely scenario at a nice value of -114 odds.
Advertising Disclosure
BettingSuperBowl.com may receive a commission from any purchases you make through link on our site. This enables us to offer you the best free content and news about Super Bowl Betting.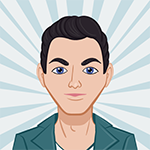 Jeremias is a lifelong Jaguars fan that began following football closely in 2013. He is a current Florida State University student with a double major in Media/Communication Studies and Editing, Writing, and Media. In his free time, you can find him writing, researching, betting, and watching all things NFL, NBA, and NHL related.