Saquon Barkley specials at Bovada Sportsbook list odds for the New York Giants running back to holdout of the upcoming NFL season and sign a new contract.
Barkley has +300 odds to holdout of Game 1 of the 2023-2024 NFL season.
There are -220 odds saying yes, and +155 odds saying no that Barkley reaches a new contract agreement before Game 1 of the upcoming NFL season.
NEW YORK – Saquon Barkley has his own section of NFL Specials at Bovada Sportsbook for his ongoing contract negotiations with the New York Giants. Barkley has hinted at holding out for the 2023-2024 NFL season if him and the team can't reach a long-term deal.
As a result, Bovada Sportsbook has odds available for whether Saquon Barkley holds out for the upcoming NFL season.
Odds That Saquon Barkley Holds Out Game 1 Of 2023/2024 Season
NFL Network Insider Ian Rapoport reported on Tuesday's NFL Total Access that Saquon Barkley and the New York Giants are currently negotiating a deal but, Barkley could hold out if they don't agree soon.
From @NFLTotalAccess: A look at where all the franchise tagged RBs stand less than a month before the deadline… pic.twitter.com/3ineCKRJQ5

— Ian Rapoport (@RapSheet) June 20, 2023

In the segment, Rapoport says in regards to Saquon Barkley's potential holdout situation that "he said recently at his (youth) camp, he said he's not going to make a definitive declaration of what he is going to do in the 2023 season until we get into that deadline and to be sure there is still room here for a deal."
The reputable NFL insider Ian Rapoport also reported that "talks are back on" between Saquon Barkley and the New York Giants. Barkley's odds at football betting sites favor the running back signing a new contract with the Giants prior to next season.
Odds For Saquon Barkley to Sign a New Contract Before Game 1
The deadline for franchise-tagged players to reach long-term extensions is July 17th, which means the outcome for these Saquon Barkley specials will occur in the coming weeks. Both parties have a mutual interest to remain together for next year's NFL season, but Barkley wants the money he deserves.
Advertising Disclosure
BettingSuperBowl.com may receive a commission from any purchases you make through link on our site. This enables us to offer you the best free content and news about Super Bowl Betting.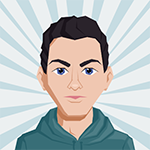 Zach is currently a student enrolled at Florida State University. He is majoring in Writing, Editing, and Media with a minor in Communication. He has a passion for sports writing and most enjoys writing about football and baseball both professional and collegiate. During his free time, you can find playing team sports, watching games, or playing DFS. Still searching for his first Fantasy Football Championship, he has been the runner-up four years in a row.