Joe Mixon and Cam Akers have equal Super Bowl 56 Betting Odds.
Prop bets odds show Mixon should have an edge.
Question Marks Surround Cam Akers Situation, Not Talent.
LOS ANGELES – Super Bowl 56 features a matchup of two great running backs, Joe Mixon and Cam Akers, that oddsmakers view as virtually identical. Mixon and Akers come into the game averaging similar numbers in the playoffs:
Playoff Stats
Cam Akers: 18 Carries Per Game, 50.3 Rushing Yards Per Game, 0 Touchdowns
Joe Mixon: 17.3 Carries Per Game, 63.33 Rushing Yards Per Game, 1 Touchdown
Neither Akers or Mixon are playing poorly, but their postseason statistics make their long Super Bowl MVP odds seem fair.
Both Joe Mixon And Cam Akers Have Long Super Bowl MVP Odds
Joe Mixon and Cam Akers both have +4000 odds to win Super Bowl MVP. Those odds are indicative of the pass-first nature of the Los Angeles Rams and predicted game script that has Cincinnati Bengals playing from behind.
Mixon and Akers also have long odds to win the award based off previous Super Bowl MVPs positions. Only seven running backs have won Super Bowl MVP, and they all played incredible games.
Super Bowl MVP Performances By Running Backs
The average statistics of a Super Bowl MVP running back are 29 carries, 150 yards, 1.7 touchdowns, 1.4 receptions, 10.6 receiving yards, 0 receiving touchdowns.
Besides the fact that no Super Bowl MVP-winning running back has ever caught a touchdown, what really stands out is how long it has been for the position. Terrell Davis was the last running back to win and that was 25 years ago!
Prop Bets Give Path For Mixon Breakout
Cam Akers and Joe Mixon rushing prop bets are nearly identical. Akers rushing yard prop (64.5) is one more yard than Mixon (63.5), although Akers has -133 odds to have more rushing yards than Mixon (-112).
The real difference between the running backs is in the receiving game and touchdowns category.
Prop bets suggest that Akers is not expected to be much of a receiving threat in the Super Bowl. His receptions prop has the total set at 2.5 with the under a -172 favorite. Akers' receiving yards prop is 14.5 yards with both sides having -114 odds.
Super Bowl betting odds have the Rams as favorites, which is part of the reason that Joe Mixon's prop bets have him lined up as a substantial part of the Bengals' passing attack. His receptions prop is 3.5 with over a -164 favorite. His receiving yard prop is equal on both sides with -114, but the receiving yards prop is set at 26.5.
The average Super Bowl MVP-winning running back has 1.7 touchdowns in the big game. Cam Akers is an underdog to score one. Akers has +110 odds to score a touchdown, versus Mixon whose -111 odds imply that he is expected to score one.
Joe Mixon has 17 touchdowns in 20 games this season. He even had five games this season with two touchdowns. Cam Akers has scored five touchdowns in his 18 career games that he has been active for.
Based on their history scoring the ball, Joe Mixon has a better chance of scoring two touchdowns than Cam Akers does one.
Cam Akers Has Competition For Carries
Coming back from a torn Achilles in less than six months as Akers did is incredible, but given the timing of his injury he still missed most of the season. While he was out the Rams relied on Sony Michel (208 carries) and Darrell Henderson (149 carries).
After playing most of the season without Akers, the Rams should know what to expect out of their backup running backs. The Michel/Henderson combo may not have been elite, but they were solid running backs who rarely fumbled (one fumble combined). The Rams rode that duo to a 12-5 record during the regular season.
Sony Michel had one carry in the Divisional Round of the NFC Playoffs but saw his carries rise to 10 in the NFC Championship. His rise in carries may be attributed to Akers' two fumbles in that Divisional Round game.
That up-and-down nature makes it much more difficult to trust that Cam Akers will get the same opportunities that Joe Mixon will to have the game necessary to win Super Bowl MVP.
Advertising Disclosure
BettingSuperBowl.com may receive a commission from any purchases you make through link on our site. This enables us to offer you the best free content and news about Super Bowl Betting.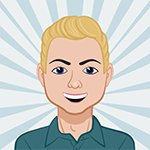 Brett has been writing professionally since November of 2021. He had such a passion for sports he even decided to major in Sport Management from Florida State University! When not writing about sports, Brett loves playing DFS, bowling, and golfing.