The NFL trade deadline closes Tuesday at 4 p.m. EST, with many players heading to new homes for the remainder of the season.
With the shift in personnel comes a change in betting odds, like the Seahawks' Super Bowl odds going from +900 to +833 after acquiring Carlos Dunlap from the Bengals.
Big names possibly on the move Tuesday include Will Fuller, Stephon Gilmore, Evan Engram, and even A.J. Green.
NEW YORK – Tuesday, November 3 will be a day full of change, not only in the story of American history but for the future of many NFL players as well.
Tuesday is the trade deadline in the NFL, and with it comes the movement of many key players across the league.
This is the time for contenders to add missing pieces, and for those trending down this year to sell some of their talent.
As teams change in personnel, they also change their chances at the Super Bowl. Even adding just a single player can make a big difference on the betting board.
With the trade deadline coming at 4 p.m. EST, here is how to teams lineup on Super Bowl betting odds so far.
2021 Super Bowl Odds
Kansas City Chiefs +350
Pittsburgh Steelers +600
Tampa Bay Buccaneers +750
Seattle Seahawks +800
Baltimore Ravens +900
Green Bay Packers +1200
New Orleans Saints +1300
Buffalo Bills +2100
Indianapolis Colts +2500
Los Angeles Rams +2500
Tennessee Titans +2500
Arizona Cardinals +2900
San Francisco 49ers +3200
Chicago Bears +4800
Las Vegas Raiders +5000
These are the current odds of each team to win the Super Bowl prior to the end of the deadline. Bettors can expect these odds to change by the end of Tuesday, just like they already have after each big trade.
Moves Before The Deadline
Earlier this month, the Tampa Bay Buccaneers acquired defensive tackle Steve McLendon from the New York Jets in a trade of picks, giving the Bucs a bump in the odds from +1160 to +1100.
This is an example of how even a minor change can have an effect on a team's future betting odds. The change is even more noticeable for players with a bigger impact.
On October 28, the Cincinnati Bengals traded defensive end Carlos Dunlap to the Seattle Seahawks for o-lineman B.J. Finney and a seventh-round pick. The Seahawks odds went from +900 to +833.
On October 22, the Baltimore Ravens received defensive end Yannick Ngakoue from the Minnesota Vikings for two picks. The Ravens' odds actually went up from +550 to +600, but this is likely due to their impending matchup with the Steelers, which they lost.
On November 1, the Pittsburgh Steelers acquired linebacker Avery Williamson from the New York Jets in an exchange of seventh and fifth-round picks. The Steelers' odds went from +787 to +703.
These are just a few of the trades that had the biggest impact on the betting odds, but there are rumors of much bigger splashes possibly yet to come.
Names like John Ross, Kenny Stills, Evan Engram, Sam Darnold, and Dwayne Haskins have all been thrown around as possible trade bait, but nothing has come to the surface so far. Some media members are even teasing names like A.J. Green and J.J. Watt to possibly be on the move.
Blockbuster Deals That Would Blow Up the 2020 NFL Trade Deadline

◾️ Ryan Kerrigan to Seahawks for 2022 Third-Round Pick

◾️ A.J. Green to Patriots for 2021 3rd

◾️ J.J. Watt to Saints for 2021 2nd

Full list from B/R's @Chris_Roling: https://t.co/6Nu3m6XLKb pic.twitter.com/5msl8TYd2F

— B/R Gridiron (@brgridiron) October 28, 2020

Some other big possible deals could involve WR Will Fuller to the Green Bay Packers, and New England Patriots DB and Defensive Player of the Year Stephon Gilmore possibly heading to a contender.
Bettors should keep their ears close to the ground as Tuesday is sure to see some power shift across the league, and on the odds board.
Advertising Disclosure
BettingSuperBowl.com may receive a commission from any purchases you make through link on our site. This enables us to offer you the best free content and news about Super Bowl Betting.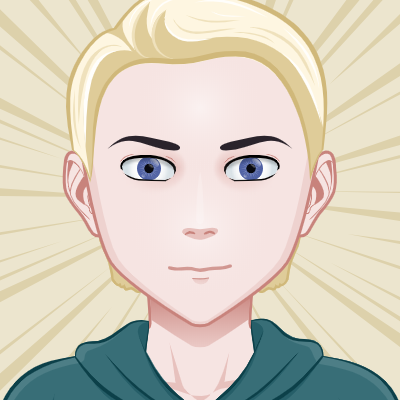 New to the BettingSuperBowl team, Jimmy Reinman enjoys finding the unique trends that decide major swings. With a journalistic background and knack for spotting young talent, expect Jimmy to be ahead of the curve on the next big NFL developments.