The Tennessee Titans have +2500 odds to win the Super Bowl.
The Tennessee Titans odds to win the AFC Championship are at +1400.
The Titans are tied with the Indianapolis Colts at +110 odds to win the AFC South.
NASHVILLE, Tenn.—The NFL world has been turned upside-down recently as the Atlanta Falcons and Tennessee Titans have agreed to terms on a trade that would send star wide receiver, Julio Jones to the Titans.
In the details of the trade, the Tennessee Titans will be receiving Julio Jones and his $15.3 million contract in 2021. In return, the Atlanta Falcons will be getting a 2022 second-round pick as well as a 2021 fourth-round pick.
With this blockbuster trade, NFL sportsbooks had a frenzy with the different Tennessee Titans odds such as their odds to win the Super Bowl, AFC Championship, and AFC South division.
Tennessee Titans Super Bowl Odds
Super Bowl 56 Odds
Kansas City Chiefs +500
Tampa Bay Buccaneers +600
Buffalo Bills +1200
Los Angeles Rams +1200
San Francisco 49ers +1300
Baltimore Ravens +1600
Cleveland Browns +1600
Green Bay Packers +1600
Indianapolis Colts +2200
Seattle Seahawks +2200
Denver Broncos +2500
Tennessee Titans +2500
Los Angeles Chargers +2800
New England Patriots +2800
Dallas Cowboys +3000
Beginning with their Super Bowl odds, The Titans were already considered a threat to make a deep playoff run with their current roster. Now that they have added Julio Jones to the mix, their offense, on paper, becomes one of the most lethal offenses in the league.
The Titans had the fourth highest-scoring offense in the league in 2020 and will look to move even further up now. With Julio Jones as their new WR1 and A.J. Brown shifting to the WR2 slot, opposing defensive backs will certainly have their backs against the wall. Not to mention, they also have arguably a top-3 running back in the league in Derrick Henry as well.
Getting into how their odds have played out since the trade, they were sitting at +3300 before the deal being made and have shot up to +2500. Those looking to make a nice profit on them can certainly get in on their odds early before they shift even more.
Tennessee Titans AFC Championship Odds
AFC Championship Odds
Kansas City Chiefs +250
Buffalo Bills +575
Baltimore Ravens +850
Cleveland Browns +850
Indianapolis Colts +1100
Tennessee Titans +1200
Denver Broncos +1300
New England Patriots +1400
Miami Dolphins +1500
Los Angeles Chargers +1600
Pittsburgh Steelers +2200
Las Vegas Raiders +3500
Getting into the Titans AFC Championship odds, they saw a pretty steep shift forward as well since they were at +1800 odds to win before the trade and now sit at +1200 odds.
Looking at how the Titans matchup with some of the teams sitting in front of them, they have more than enough to compete with teams such as the Kansas City Chiefs, Buffalo Bills, and Baltimore Ravens. Just looking back to the 2020 season, they defeated the Buffalo Bills in a 42-16 blowout win and also took down the Baltimore Ravens in overtime.
Being that now they have added an elite-level receiver to the mix in Julio, they should be able to beat these teams once again in 2021 should they face off in the postseason.
Tennessee Titans AFC South Odds
AFC South Division Odds
Indianapolis Colts +110
Tennessee Titans +110
Jacksonville Jaguars +700
Houston Texans +2500
Taking a look into the Titans odds to win the AFC South, bettors should be jumping all over their odds to win the division before they shift any shorter. The past few seasons have seen either the Tennessee Titans or Indianapolis Colts make the playoffs or win the division. The Colts were favored to win the division before the Titans trade with +100 odds while the Titans were back at +125 odds.
Now, both teams are evenly matched on the odds board at +110, however, bettors should be leaning towards the Titans. The Titans are going to be dealing with a Colts team that is still trying to build chemistry with Carson Wentz under center which could play a role as it could either turn out well for them or a complete disaster.
With that being said, the Titans should have no problems adjusting their offense to fit Julio Jones and bettors should take note of that for a nice payout before their odds get any shorter.
Advertising Disclosure
BettingSuperBowl.com may receive a commission from any purchases you make through link on our site. This enables us to offer you the best free content and news about Super Bowl Betting.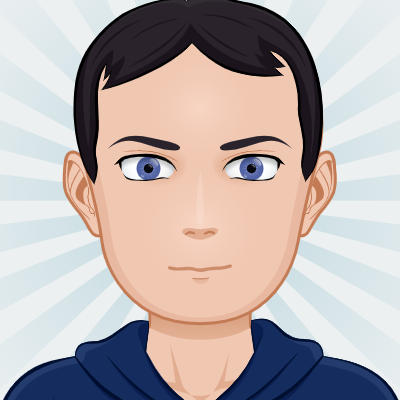 Samuel has been writing professionally for 4 years. He comes from a sports writing background where he enjoys writing mostly about basketball and football both professional and collegiate. He is a recent graduate of Florida State University where he majored in Editing, Writing and Media with a minor in Communications. During his free time, you can find him watching or playing sports as well as playing videogames and listening to music.