Miles Sanders' rushing yards prop is 51.5 with -115 odds to go under.
Sanders' longest rush attempt prop of 12.5 is also -115 for the under.
49ers defense ranks top two in the NFL in yards per carry and total rush yards allowed.
PHILADELPHIA – The odds-on-favorite Philadelphia Eagles host the San Francisco 49ers in the NFC Championship. The Eagles high-scoring rushing game faces off against the daunted 49ers defense.
Miles Sanders headlines the Eagles strong run game and has been given various player props from NFL sportsbooks. A couple of these include a rush yards prop of 51.5 and a longest rush attempt of 12.5 yards, which are both at -115 odds to go under.
The 49ers Defense Dominates Running Backs
The 49ers defense has been one of the strongest units in the NFL all season, boasting the overall best scoring defense as well as the second least rush yards allowed.
Over their 19 games played, the 49ers defense allowed 52 or more rush yards to seven running backs, with only Josh Jacobs and Ken Walker exceeding 60. However, among all running backs that logged 52+ yards, only two of them did so with 14 carries or less. This is significant because Miles Sanders averages 14.3 carries a game, meaning he would likely need to have a high yards per carry to reach the prop's over.
While Sanders did enjoy a great 4.9 yards per carry average throughout the season, the 49ers defense allows a miniscule 3.4 YPC. To add to this, Kenneth Gainwell posted a phenomenal 12 carries for 112 yards and a touchdown last week.
With an already horrible matchup against the 49ers stingy front-seven as well as other talented runners on his team such as Jalen Hurts and Gainwell, Sanders could suffer from having too little usage and needing to be efficient to reach those 52 yards.
This all makes -115 odds to go under a good value for bettors to take advantage of before Sunday's kickoff.
49ers Big-Play Defense is Airtight
With Super Bowl betting sites setting a longest rush prop of 12.5 yards at -115 odds for the under, it shouldn't be a surprise that one of the NFL's top defenses is also very reluctant to allow big plays.
The 49ers defense has allowed zero running backs to gain 13 yards on a single carry in the last five weeks. Over the course of the entire season, they have allowed a 13-yard rush in just six games, most of them (4) in the first half of the season.
With a lockdown defense headlined by some of the best front-seven players in the NFL, Miles Sanders and the Eagles will have to find rare room to run in order for Sanders to register a 13-yard carry, making his -115 under odds an approachable value for bettors during conference championship weekend.
Miles Sanders under 51.5 rushing yards (-115)
Advertising Disclosure
BettingSuperBowl.com may receive a commission from any purchases you make through link on our site. This enables us to offer you the best free content and news about Super Bowl Betting.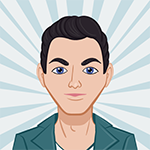 Jeremias is a lifelong Jaguars fan that began following football closely in 2013. He is a current Florida State University student with a double major in Media/Communication Studies and Editing, Writing, and Media. In his free time, you can find him writing, researching, betting, and watching all things NFL, NBA, and NHL related.