Bears GM Ryan Poles has confirmed that the team is not looking to take QB at first overall.
Trade rumors have enveloped the draft so far, with the Indianapolis Colts trading up to first overall being the most common.
Odds for the first overall selection range from -130 for Bryce Young to +4500 for Anthony Richardson.
KANSAS CITY, Mo. – The Chicago Bears hold the number one overall pick in the NFL Draft and have reiterated their intent to have Justin Fields be their starter next year. The Indianapolis Colts seemed poised to make a trade up, but rumors circulating around the league may lead to the Bears selecting their favorite player regardless.
In the last couple decades, the first overall pick has been virtually between three positions: QB, offensive tackle, and edge rusher. NFL sportsbooks have accordingly issued odds for six players to be taken as the top overall selection.
First Overall Pick in NFL Draft Odds
Bryce Young -130
CJ Stroud +275
Will Levis +500
Jalen Carter +550
Will Anderson +700
Anthony Richardson +4500
Rumors Cast Doubt on Bears Trading Down
A recent news story has speculated that the consensus around the NFL is that the Bears will not be getting the king's ransom they once envisioned for the top overall pick. This then can mean that the Bears will feel less inclined to trade away the pick unless they get at least multiple first round selections.
The interesting part in terms of the Colts is that they do not necessarily have to trade up to get who they want. If pre-draft interviews go well enough, the Colts may feel content sitting at four and getting whoever the Texans do not pick between Bryce Young or C.J. Stroud instead of sending multiple first rounders to get Young guaranteed.
If everything goes according to the plan laid out above, the Bears could certainly be just fine with taking their favorite defensive player and shoring up a franchise cornerstone. In the event that happens, NFL Draft betting sites have Jalen Carter (+550) and Will Anderson Jr. (+700) as the top defensive options, with each presenting huge value at massive odds.
Between the two potential defensive players, history points to Anderson over Carter, as an interior defensive lineman has not been selected first overall since 1994 whilst an edge rusher has been taken five times since.
The bottom-line is that the Bears are in the best position imaginable and any decision they make is sure to be the correct one for their franchise. If they are only offered second and third round picks from the Colts to move up from four to one, they may just prefer to go with the best defensive player on their board with the fear that the Arizona Cardinals will take their preferred option at third overall.
While the prevailing notion on draft night is that the Colts will be selecting QB Bryce Young after trading up, we have seen crazier things happen and with rumors/smokescreens dominating the NFL news cycle it would not be a huge surprise to see the Bears sit tight and pick a defensive player that will bring in big betting profit at their long odds.
Advertising Disclosure
BettingSuperBowl.com may receive a commission from any purchases you make through link on our site. This enables us to offer you the best free content and news about Super Bowl Betting.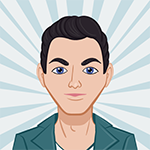 Jeremias is a lifelong Jaguars fan that began following football closely in 2013. He is a current Florida State University student with a double major in Media/Communication Studies and Editing, Writing, and Media. In his free time, you can find him writing, researching, betting, and watching all things NFL, NBA, and NHL related.