There are +500 odds on whether Aaron Rodgers will be vaccinated by the end of 2021.
The Denver Broncos have +110 odds and are favored to be where Aaron Rodgers plays during the 2022/2023 NFL season.
There are +600 odds on Rodgers retiring before the start of the 2022/2023 NFL season.
GREEN BAY, Wis. – Green Bay Packers QB Aaron Rodgers has been under public scrutiny following the revelation that he was unvaccinated yet seemingly led the public to believe otherwise.
As he sits out with COVID-19, local sportsbooks are hosting odds as a result of this controversy. There are odds for if Rodgers will get vaccinated, if he will retire after this season, and for which team he will play on.
Alongside these prop bets, the Packers Super Bowl odds have been affected, as this situation has truly shaken up sportsbooks.
Rodgers Vaccination Odds
Due to the backlash Rodgers has received for misleading the media about his vaccination status, sportsbooks ask the question if he will get vaccinated by the end of the year.
Will Aaron Rodgers Get Vaccinated For Covid In 2021?
No being heavily favored could be the result of Rodgers's now public stance on the vaccine.
During an interview on The Pat McAfee Show, Rodgers doubled down on his claims of being immunized, admitted to taking medical advice from podcast host Joe Rogan, and spoke against cancel culture.
The Rodgers interview came off similar to most anti-vaxxers who speak on mistrust for the vaccine. Because of this, Rodgers is unlikely to change his mind in 2021.
Additionally, Rodgers immunized claims come from alternative medical measures he took on the advice of his fiancé Shailene Woodley. With his fiancé in one ear and Joe Rogan in another, Rodgers getting vaccinated this year is a true longshot bet.
This leads to some bettors expecting Rodgers to retire before the start of next season. Rodgers has publicly stated this is his last season with the Packers, but could it be his last in the NFL?
Will Aaron Rodgers Retire Before The Start Of The 2022/2023 Season?
Rodgers is coming off of an NFL MVP season and currently has the Packers as the number one team in the NFC North. There is little reason for Rodgers to retire without competing for another Super Bowl run.
What could affect this, however, is the COVID-19 protocols in the NFL. Rodgers avoided having to follow protocols with his immunization ruse, but he no longer has this option.
In addition, COVID-19 is not going away and Rodgers will continue to have to deal with restrictions unless he opts to get vaccinated.
Rodgers Next Move
Should Rodgers return for the 2022/2023 NFL season, there are questions as to where he will play. Rodgers has short odds to play on the Denver Broncos.
Where Will Aaron Rodgers Play Game 1 Of The 2022/2023 NFL Season?
Denver Broncos +110
Green Bay Packers +155
New Orleans Saints +325
Las Vegas Raiders +600
Pittsburgh Steelers +950
Miami Dolphins +1500
What the odds show is that there are still a lot of sports gamblers betting on the Green Bay Packers to retain Rodgers, however, there is valid evidence supporting Rodgers going to Denver.
The Broncos have been long rumored to get Rodgers when he leaves Green Bay. There was a deal in place that could have gone through during the NFL Draft but fell apart last minute and Rodgers was not traded.
The New Orleans Saints is also a possibility for Rodgers. The Saints would benefit greatly from a QB in Rodgers, especially with Jameis Winston who is out indefinitely with ACL and MCL injuries.
Rodgers also has +325 odds to be the starting QB for the Saints next season which are the second shortest odds at online sportsbooks.
With Rodgers's future up in the air there continues to be plenty of action to capitalize on.
Advertising Disclosure
BettingSuperBowl.com may receive a commission from any purchases you make through link on our site. This enables us to offer you the best free content and news about Super Bowl Betting.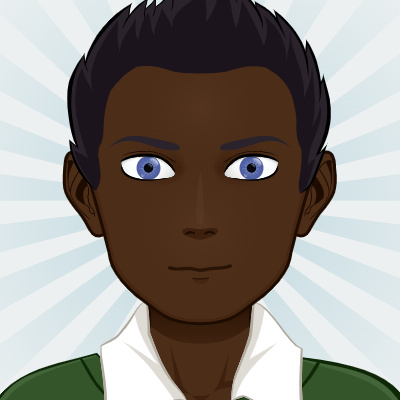 Growing up a major football and basketball fanatic, Giovanni Shorter has spent his early years obsessed with stats and numbers about his favorite sports teams. Coming from a narrative writing background, Shorter always tries to tie his love of sports information with his desire for storytelling to not only inform, but entertain readers. When he is not keeping fans up to date on the best Super Bowl odds, he is watching his favorite sports, playing videogames, or writing and recording music.