Betting On The Washington Football Team To Win The Super Bowl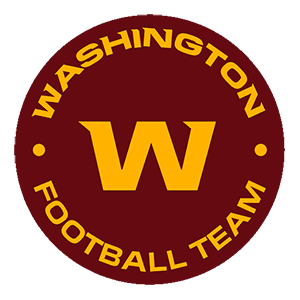 The words Washington Football Team and Super Bowl are not commonly found in the same sentence as of recently. Washington has 25 total playoff appearances with just five of them coming after the year 2000. Of their playoff appearances they have converted on three of five Super Bowl runs with their last one coming in 1992
As for their roster, they have an up and coming quarterback in Taylor Heinicke along with one of the more explosive receivers in the league with Terry McLaurin and a young, explosive running back in Antonio Gibson. Their defense has also made a statement for themselves as well as they are led by Chase Young and Montez Sweat.
As for the Washington Football Team's betting odds, all of their betting info could be found here. Bettors can find Washington's SB56 odds, where they stand when it comes to winning the NFC Championship as well as the NFC East. Bettors can also bet on Washington player and season props as well. For a better understanding of how Washington has done in the playoffs, bettors can also find a rundown of their playoff history.
Football Team Playoff Record By Round
Overall: 23-20
Wild Card: 6-4
Divisional Round: 7-9
Conference Championship: 5-1
Super Bowl: 3-2
Washington Football Team Playoff History
| | | |
| --- | --- | --- |
| Playoff Appearances | 25 | 1936, 1937, 1940, 1942, 1943, 1945, 1971, 1972, 1973, 1974, 1976, 1982, 1983, 1984, 1986, 1987, 1990, 1991, 1992, 1999, 2005, 2007, 2012, 2015, 2020 |
| Division Championships | 15 | 1936, 1937, 1940, 1942, 1943, 1945, 1972, 1983, 1984, 1987, 1991, 1999, 2012, 2015, 2020 |
| Conference Championships | 5 | 1972, 1982, 1983, 1987, 1991 |
| Super Bowl Victories | 3 | 1983 (XVII), 1988 (XXII), 1992 (XXVI) |
| Super Bowl Losses | 2 | 1973 (VII), 1984 (XVIII) |
| Super Bowl Winning Quarterbacks | 3 | Joe Theismann, Doug Williams, Mark Rypien |
| Super Bowl Winning Coaches | 1 | Joe Gibbs |
| Super Bowl MVPs | 3 | John Riggins (XVII), Doug Williams (XXII), Mark Rypien (XXVI) |
What Are The Washington Football Team's Odds To Win The Super Bowl?
The Washington Football Team are no strangers to the Super Bowl; however, they have not made it to the Super Bowl in 28 years. They have made it five times and have won three of them, with their most recent Super Bowl win coming in 1992. Fast forward to now, Washington does not have nearly enough to hold up with the top teams in the league. That said, Washington's Super Bowl odds are down in the bottom third of the odds board. The emergence of Taylor Heinicke as a reliable signal-caller has shortened the Football Team's odds somewhat, and another step forward for the offense could lead to better odds for Washington.
What Are The Washington Football Team's Odds To Win The NFC Championship?
The Washington Football Team has certainly been on the decline over the years and this year especially with no real answer at quarterback, they could face trouble against other teams in the conference. As for Washington's NFC Championship odds, they are struggling as well as they are sitting at the bottom of the odds board. They are also on a drought from the NFC Championship game as well as their fifth and final appearance was in 1991.
What are the Washington Football Team's Odds To Win The NFC East?
Luckily for the Washington Football Team, their division is considered one of the weaker in the league as all four teams finished 2020 with under .500 records. However, Washington was the lucky one of the bunch that won the division championship. Despite this, they hold the second best odds to win their conference, well behind the team with the best odds to win the NFC East, the Dallas Cowboys. Washington has 15 division championships in their franchise history.
2023 Washington Football Team Betting Odds
Super Bowl: +50000
NFC Championship: +20000
NFC East: -2000
Washington Football Team ATS Betting Trends
2020: 10-7
2019: 6-10
2018: 9-7
2017: 7-9
2016: 10-6
Washington Football Team Over/Under Betting Trends
2020: 6-11
2019: 8-8
2018: 7-9
2017: 8-8
2016: 12-4
Where To Bet On The Washington Football Team?
With only a few mobile sportsbooks in Washington DC, choices may seem limited. GambetDC is the District-wide betting app and BetMGM as well as Caesars Sportsbook by William Hill can be used within two blocks of their locales. There are several out-of-District sportsbooks regulated in Virginia, Maryland and DC. Additionally, Washington Football Team odds at Bovada offer the ability to shop lines and find even more action. For those that are persistent on the in-person DMV sports betting experience though, the Capital One Arena in D.C. has you covered with their William Hill Sportsbook.
Ben's Next Door
Capital One Arena
Dirty Waters Sports Bar
Grand Central Restaurant, Bar & Sportsbook
Lou's City Bar
Takoma Station Tavern
Washington Football Team Mobile Betting
Washington D.C. bettors have many options when it comes to betting on the Washington Football Team. One of the most popular forms of betting though comes right from your phone with the mobile betting features from online sportsbooks like Bovada, BetOnline or MyBookie. Bettors can tale advantage of any Washington Football Team odds that they come across and even promotions that these mobile online sportsbooks might have to offer.
2023 Washington Football Team Player Props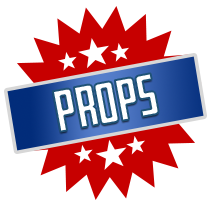 The Washington Football Team managed to make their way to the playoffs after winning the NFC East Division. They have been able to add on to their team with a veteran quarterback to lead the way with Ryan Fitzpatrick. They have also added a great receiver in Curtis Samuel who is sure to be productive right off the bat. Not to mention, they have a great receiver already in Terry McLaurin and as well as Antonio Gibson at running back who is expected to have a second-year jump. Washington Football Team Player prop odds will be available throughout the season's entirety.
Washington Football Team Playoff History
The Washington Football Team is one of the oldest and most storied franchises in the history of the NFL as they were first established in 1932. Since becoming an NFL team, they have made some noise in the postseason as they have 25 playoff appearances, 15 division championships, 5 conference championships and have won 3 Super Bowls.
Washington Football Team Playoff Appearances
The Football Teams' first playoff appearance came in 1936 when they were coached by Ray Flaherty. Flaherty led them to four total playoff berths from 1936 to 1942. There next two playoff appearances came in 1943 and 1945 under two different coaches, Dutch Bergman and Dudley DeGroot. They made noise in the 70s with George Allen calling the plays as they made the playoffs five times including four straight from 1971-1974 and again in 1976. The 80s was a similar story as they posted five playoff appearances under Joe Gibbs. From 1990 to the present day, they have made the playoffs just 10 times with six different coaches.
Washington Football Team Division Championships
Of their 25 playoff appearances, they have managed 15 division titles out of them with their first one coming in 1936 and their second following in the year after in 1937 under Flaherty. Flaherty also coached them to two more division titles in 1940 and 1942 as well. Dutch Bergman and Dudley DeGroot led them to their next two in 1943 and 1945. They have not made much divisional noise since as they have only won 9 division titles since 1972 under six different coaches including Joe Gibbs, Norv Turner, Mike Shanahan, Jay Gruden and Ron Rivera with their most recent one coming in 2020.
Washington Football Team Conference Championships
With all of their playoff experience, many would think that they have turned a good amount of it into conference wins but they only have five conference titles under their belt. Their first one came in 1973 with George Allen at the coach along with Billy Kilmer under center. Their next three came in the '80s under Joe Gibbs with Joe Theismann under center in 1982 and 1983 and Jay Schroeder in 1987. Their most recent conference title came back in 1991 under Joe Gibbs as well but with Mark Rypien at quarterback.
Washington Football Team Super Bowl Victories
As the Washington Football Team has just five conference titles, their Super Bowl championship count remains low as well. They have just three Super Bowl wins with their first two coming in the 80s under Joe Gibbs and their third coming in 1992 also under Joe Gibbs.
Looking at their first Super Bowl win at Super Bowl XVII, the Washington Football Team took down the Miami Dolphins with a final score of 27-17 after the line had the Dolphins favored by 3-points. Being that they defeated all odds in winning fashion, the Super Bowl MVP of the game was John Riggins after he rushed for 166 yards and a touchdown.
Their second Super Bowl win for Super Bowl XXII came against the Denver Broncos. The game ended with a final score of 42-10 and the Washington Football Team did this in stunning fashion as they went into the game as 3.5-point underdogs. Doug Williams was named the Super Bowl MVP here after a spectacular outing having thrown the ball for 340 yards and 4 touchdowns.
Their most recent Super Bowl win for Super Bowl XXVI came against the Buffalo Bills where they defeated them with a final score of 37-24. The Washington Football Team was favored going into the game by 7-points and clearly covered the spread as they won by 14. Mark Rypien was named the Super Bowl MVP as he threw the ball for 292 yards and 2 touchdowns.
1988 NFC Divisional Round: Washington Completes 14-Point Comeback
The Washington Football Team has overcome a two-touchdown deficit once in playoff game. This took place on January 10, 1988, against the Chicago Bears in the NFC Divisional Round. The Bears took a 14-0 lead on a 14-yard touchdown pass from Jim McMahon to Ron Morris early in the second quarter; however, from there on, it was all Washington. The Football Team outscored the Bears 21-3 for the remainder of the game, spurred on by a 52-yard punt return touchdown in the third quarter to put them ahead 21-14. The Bears would add a field goal to bring the score to 21-17, but that would not be enough as Washington held off the Bears and completed the largest playoff comeback in franchise history.