Betting On Super Bowl LVIII With Venmo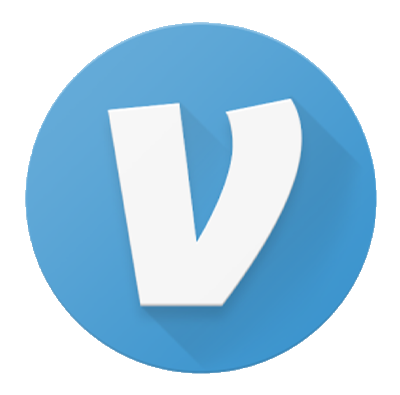 Since launching in 2009, Venmo has quickly become one of the top financial exchanges and it has not gone unnoticed by Super Bowl 58 betting sites. These sites have begun accepting the exchange meaning you can bet on Super Bowl 58 with Venmo. When using Venmo to bet on the Super Bowl, there are tons of features that come along with it that we cover right here on this page. That includes information on the deposit and withdrawal limits, bonus information, which betting sites actually allow Venmo transactions, and the overall simplicity of the process.
Best Venmo Super Bowl Betting Sites
The features that are available on Super Bowl LVIII betting sites are incredible and cater to both new and existing users. Whether it is their platform, the bonuses that they have to offer, or even the odds that you'll find on their site, they are always ensuring you a top betting experience.

BOVADA RATING
Safety + Security:  

Reliability:  

Customer Service:  

Payout Times:  

Bonuses:  
Bovada
The Super Bowl Sportsbook In The Industry
Bovada has long been the industry-leading online sportsbook to bet on the Super Bowl and one of the main things that separate them from the others is their easy to use platform. Once you are signed in to your Bovada account, all of their features are laid out in front of you whether it's their bonuses, sports to bet on, or financial options, either of them can be accessed within seconds. Being that they have an easy platform themselves, it makes sense that the process of using Venmo to fund your Bovada account is even easier as you'll be up and running in minutes.
How Venmo Transactions Work With Super Bowl Betting Sites
Venmo falls under the MatchPlay option of deposits which means you are buying credits from other users on the same Super Bowl betting site. The site will match you with another user and you transfer the funds to that user in exchange for credit towards your Super Bowl betting account. On the flip side, you can also withdraw this was as well where other users with large amounts of credit can pay you out while Bovada funds their accounts for doing so. The entirety of the process can be found below.
Once your betting account is created, click "deposit"
Select MatchPay as your desired deposit method
Link your Venmo account to your betting account
In your Venmo account, create an order and enter the desired deposit amount
The betting site will match you with another user and once that user responds, you collect their info and confirm receipt of funds
Venmo Deposit Limits Into A Super Bowl Sportsbook
In addition to the process of making a SBLVIII sportsbook deposit with Venmo into your account, there are deposit guidelines that must be followed for the transaction to go through. Those include deposit limits and processing times. Luckily for those using Venmo to fund their accounts, there are no fees associated with it giving you your funds fully.
| Sportsbook | Min. Deposit | Max. Deposit | Processing Time |
| --- | --- | --- | --- |
| Bovada | $20 | $1,000 | 15 minutes |
Are There Super Bowl Betting Bonuses When Betting With Venmo?
Absolutely, the bonus that is offered to new users using Venmo as their desired deposit method is incredible. On Bovada, all you have to do is make your first deposit into your account using Venmo and you can earn up to $250 in bonus funds just for doing so. This comes on their 50% Welcome Bonus. There is a friendly 5x rollover requirement that is required. Best of all, there is no bonus code needed upon making your deposit as the SB58 sportsbook bonuses will be automatically deposited into your account without any hesitation.
Withdrawing Super Bowl Winning With Venmo
Similar to depositing with Venmo, you can also make Venmo withdrawals at the Super Bowl betting sites which also have rules and regulations that need to be followed. Also, there are no withdrawal fees linked to Venmo either meaning you do not have to pay any fees throughout any process of Venmo transactions. The only things you'll have to abide by when withdrawing are the limits, the time frame, and the frequency of how often you can make a Venmo withdrawal.
| Sportsbook | Min. Withdrawal | Max. Withdrawal | Processing Time | Frequency |
| --- | --- | --- | --- | --- |
| Bovada | $20 | $1,000 | Up to 15 Minutes | 2 per calendar day |
Mobile Devices Compatible With Venmo
The great thing about betting on the Super Bowl with Venmo is that it can be done from absolutely anywhere as long as your smartphone is connected to the internet. That is because Venmo offers a downloadable application for your smartphone that you can link to your Super Bowl betting account. This allows you to both deposit and withdraw from your account at any given moment whether you are live at the game, at a sports bar, or even in the comfort of your own home. Below are some of the smartphones that you can use Venmo to mobile bet on the Super Bowl.
iPhone
Samsung Galaxy
Google Pixel
Android
Motorola Razor
OnePlus
Is It Safe To Use Venmo To Bet On The Super Bowl?
Venmo is extremely safe to use when betting on the Super Bowl with an online sportsbook for plenty of reasons. The main one is that the Super Bowl betting sites accepting Venmo each use an encrypted link on their backend (SSL) which protects the server of the sportsbook from hackers as well as the web browser that you are using that way your funds are always safe. Venmo itself even uses an encrypted link on their end that protects from unauthorized, fraudulent transactions. Knowing where to bet on the Super Bowl is key, and that's why we highlight only the best sportsbooks.