Betting On Super Bowl LVIII With Chime (Chime)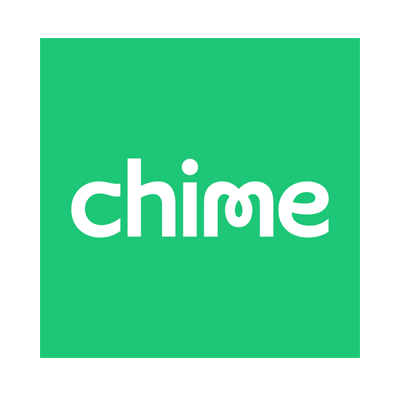 Chime can be used to bet on the Super Bowl as it is a payment processing app that can be used with Bovada's MatchPay service making it one of the best ways to get money into Super Bowl sportsbooks. As a matter of fact, it can only be used at Bovada and is one of their best forms of payment. None of the other sportsbooks that we have reviewed accept it, so understand that it's a fairly limited mode of transfer in terms of sportsbook options. However, Bovada is our number one recommended sportsbook, which means it's a great way to bet on Super Bowl LVIII with Chime.
Best Chime Super Bowl Betting Sites
Chime is available via the Bovada MatchPay network, which effectively functions similarly to a crypto exchange, but with real money. You basically purchase a deposit into your 2024 Super Bowl betting site account, and this purchase can be done with Chime. This works in reverse for withdrawals.

BOVADA RATING
Safety + Security:  

Reliability:  

Customer Service:  

Payout Times:  

Bonuses:  
Bovada
The Best Super Bowl LVIII Betting Site
Bovada offers an astounding variety of Super Bowl LVIII bets, with futures odds already up months before the NFL season even starts. As the game gets closer, the seasonal bets start cropping up – wagers like Super Bowl MVP will appear before the playoffs start, for example. On the day of the Super Bowl, Bovada will have hundreds of different props, as well as live betting on the outcome of every single play that happens in the game. They even have odds on the Puppy Bowl. You can access all of these bets when you deposit with Chime via MatchPay.
Chime Vs. Crypto At Online Sportsbooks
One of the major drawbacks to using Chime is that cryptocurrency fulfills a similar purpose when it comes to online sports betting, without all the hoops Chime and MatchPay make you jump through. Crypto bypasses the MatchPay system entirely, since Bovada – and other online sportsbooks – take deposits in it with no questions asked. Instead of following our seven-step guide up there, you can simply just buy bitcoin, deposit it into a sportsbook, and bet like that.
There are other benefits too. Sportsbooks offer bigger bonuses for crypto deposits than non-crypto deposits, so you can make sure you get more bang for your buck. If you're someone who likes to save on the margins, know that crypto deposits do not have fees attached to them, unlike Chime deposits via MatchPay. Overall, it is our view that crypto is a superior method of deposit to Chime.
How To Pick The Right Super Bowl Sportsbook Accepting Chime
There's really only one major sportsbook that takes Chime right now, Bovada. Bovada doesn't even take Chime directly, rather it is one of the accepted apps for its MatchPay services, which adds a layer to what you have to do for Chime deposits. However, it does make it simple to pick the right sportsbook if you're a Chime user, and you don't want to switch to a more widely accepted app or currency – you choose Bovada for your Super Bowl betting needs.
Making A Chime Deposit To Bet On The Super Bowl
So, you have your Chime app, you have your Bovada account, but how do you actually make a deposit? It's actually quite simple.
Start the deposit process at Bovada with MatchPay
It will prompt you to make a MatchPay account, do so
You will need your email and phone number
Create an order on MatchPay for the amount you wish to deposit
You will be matched with users who are selling that amount
Finish the MatchPay process once you've found a match
Wait for the funds to hit your Bovada account
Start betting!
Here is the relevant deposit information for MatchPay at Bovada
Bovada MatchPay Info
Deposit Min.: $20
Deposit Max.: $1000
Deposit Time: Less Than 48 hours
Deposit Fees: None
Withdrawing Super Bowl Winnings With Chime
Chime is one of the best Super Bowl betting withdrawal methods that can be processed at Bovada and this requires you to reverse the order of the steps from the deposit section. Withdrawal information for Bovada MatchPay with Chime is below.
Bovada Chime Withdrawals Via MatchPay Info
Withdrawal Min.: $20
Withdrawal Max.: $1000
Withdrawal Time: Less Than48 hours
Withdrawal Fees: None
Chime Super Bowl Bonuses
When you deposit via MatchPay, you are not eligible for Super Bowl 58 sportsbook bonuses at Bovada. As using Bovada's MatchPay system is the only way to bet on sports with Chime, you are subject to a lack of bonuses when betting with Chime. For this reason, many players choose to use cryptocurrencies instead. However, it should also be noted that many sportsbook bonuses come with rollover requirements, so if you aren't interested in those – and just want to bet on the Super Bowl and withdraw your money immediately – you can easily have that experience with Chime.